Related Articles for you
TransAmerica life insurance at a glance
Average costs: $22.36 per month for a 35-year-old male non-smoker purchasing a $500,000 Trendsetter Super term life insurance policy
Term life policy limits: $25,000 to $10 million or more
Whole life policy limits: $25,000 to $2 million
Riders/add-ons: Income protection option, waiver of premium rider, children's benefit rider, accidental death benefit rider, a monthly income disability rider
Eligibility: Term life policies with non-medical underwriting are available for individuals ages 18 to 55
Discounts available: None
Other insurances offered: Index universal, final expense insurance
Pros:
Accelerated death benefits are available as a standard option with term life coverage
High coverage limits, with $10 million in protection or more available to qualified consumers
Medical exams may not be required for up to $2 million in coverage
Cons:
Low customer ratings from JD Power
Online quotes aren't available for all coverage types
TransAmerica doesn't offer other insurance options besides life insurance
Accelerated death benefits included as a standard option
TransAmerica offers two-term life insurance policies, both of which offer an accelerated death benefit option that pays out a portion of the money while the policyholder is alive.
With the Trendsetter LB policy, these accelerated death benefits payout in cases of a terminal illness, critical illness, or chronic illness. With the Trendsetter Super policy, it pays out in case of a terminal illness only.
Many insurers offer accelerated death benefits as add-on coverage. This requires consumers to purchase a rider to get this protection. But TransAmerica includes it as a standard option.
Consumers can purchase high coverage limits
It is possible to obtain term life insurance with a death benefit as high as $10 million or more. This is a higher limit than some competitors offer. It ensures that policyholders can provide full protection for loved ones when they get covered through TransAmerica.
Many policies are available without a medical exam
TransAmerica allows policyholders to purchase up to $2 million in life insurance coverage without a medical exam. This is a much larger amount of coverage without an exam than many competitors offer.
This does not mean the coverage is a guaranteed issue policy. TransAmerica will still take a detailed medical history and may order medical records from the Medical Information Bureau and conduct a prescription check. But it can eliminate the hassle of undergoing a medical exam that most competitors require.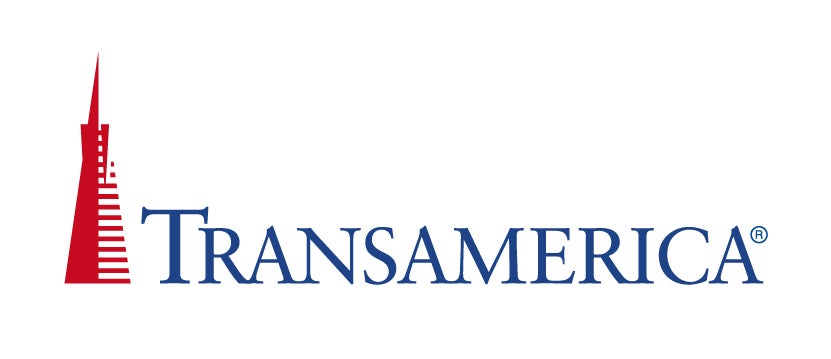 What could be improved?
Better customer service
TransAmerica received low ratings from JD Power's overall customer satisfaction ranking. In fact, TransAmerica was near the bottom in terms of customer service. Only AIG and Brighthouse Financial received worse scores. It was ranked well below the industry average.
Easier access to online quotes
TransAmerica only allows customers to get an online quote for one type of insurance: Trendsetter Super. Those interested in TransAmerica's other term or whole life policies must work with an agent directly to find out how much coverage would cost.
More insurance options
TransAmerica only provides term life insurance, not home, auto, or renter's insurance. This creates limited options for bundling coverage to receive discounts. It also means consumers won't be able to handle all their coverage needs with one insurer.
Pricing
TransAmerica offers competitive pricing, especially for term life policies for young and healthy individuals.
| COST | COVERAGE |
| --- | --- |
| $22.36/month | $500,000 in coverage for a 35-year-old male non-smoker for a 20-year term |
| $38.70/month | $1 million in coverage for a 35-year-old male non-smoker for a 20-year term |
Alternatives to consider
If you want a life insurer that offers better customer service, State Farm receives the highest rankings in terms of overall customer satisfaction from JD Power. But keep in mind, that State Farm may not offer as much coverage without requiring a medical exam.
Policy options
Trendsetter Super Term Life Insurance
Trendsetter Super provides up to $10 million in term life insurance coverage. The policy provides level premiums throughout the entire term of coverage. Some or all of the coverage can be converted to whole life insurance with no additional underwriting required.
Trendsetter LB Term Life Insurance
Trendsetter LB offers up to $2 million in life insurance coverage. The policy provides an accelerated death benefit that pays out during a policyholder's lifetime in cases where the policyholder is diagnosed with a terminal illness, critical illness, or chronic illness.
Riders/add-ons
Income Protection Option
This rider is available on both the Trendsetter Super and Trendsetter LB policies. It can provide a monthly income, effective the first month after the policyholder's death. This monthly income is in addition to the death benefit.
Disability Waiver of Premium Rider
This is also available on both of TransAmerica's term life policies. This offers a waiver of premiums if the policyholder develops a qualifying disability.
Children's Benefit Rider
Both term life policies offered by TransAmerica provide the option to secure a Children's Benefit Rider. This provides life insurance to a policyholder's child.
Accidental Death Benefit Rider
This rider is also available on the Trendsetter Super and Trendsetter LB policies. This rider pays out extra in the event the policyholder passes away in an accident rather than from other causes.
Monthly Disability Income Rider
This rider is available only with the Trendsetter LB Policy. This provides a monthly income for the policyholder in the event of a covered disability.
Application process
Consumers can obtain a quote for the Trendsetter Super Policy online. To get a quote for any other policy, they must contact a TransAmerica agent.
TransAmerica offers non-medical underwriting for many policies. This means that while an applicant's medical information will be reviewed, they may not be required to undergo a medical exam. This sets TransAmerica apart from many competitors.
Who is eligible for TransAmerica life insurance?
TransAmerica has different eligibility rules for different types of policies. Term life policies with non-medical underwriting are available for individuals ages 18 to 55.
Customer service and ratings
TransAmerica received one of the lowest rankings of any insurer in JD Power's overall customer satisfaction ranking. The insurer has also received only a B rating from the Better Business Bureau. And the average customer rating on the BBB website gave the insurer 1.08 out of 5 potential stars.
Reviewers complained of poor response times from customer service. They also described long wait times, defensiveness from customer service representatives, and outsourcing of claim payments to companies that make the process difficult.
This life insurer is a good choice for:
Customers are interested in term life coverage with an accelerated death benefit.
TransAmerica is best suited for people who:
Don't want to undergo a medical exam
Want accelerated death benefit coverage included in their policy
Don't mind working with an agent to get quotes
But you may want to consider State Farm if you'd prefer an insurer with better customer service or Geico if you want an insurer that offers multiple coverage types so it is possible to meet all insurance needs from one company.