Related Article for you
Pacific Life
This life insurer is a good fit for: People seeking excellent customer service and flexible policies who don't mind working with an agent. Read our full Pacific Life insurance review to learn about everything it has to offer.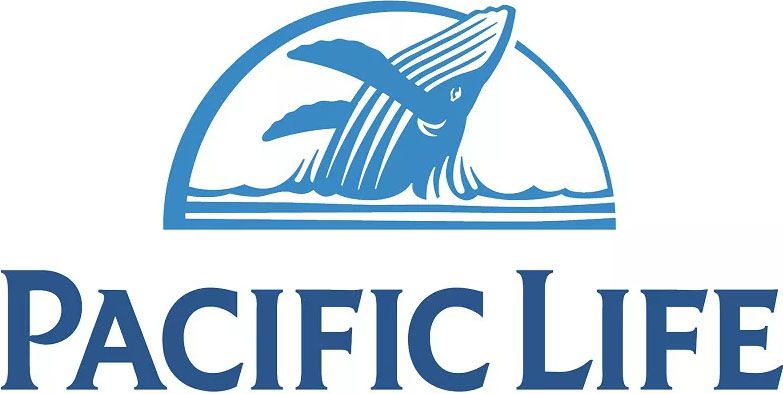 Full Pacific Life insurance review
Pros
Excellent customer service
Good selection of policies
Variety of riders for easy policy customization
Cons
No online quotes
Limited account management tools
Whole life insurance only available through workplace plans
Pacific Life insurance at a glance
Average costs: Contact Pacific Life
Term life policy limits: $50,000 minimum
Whole life policy limits: Contact Pacific Life
Riders/Add-ons: Accelerated death benefit rider, Disability waiver of premium rider, children's level term insurance rider
Eligibility: Contact Pacific Life
Discounts available: None
Other insurances offered: Variable universal life insurance, indexed universal life insurance, life insurance with long-term care benefits
Excellent customer service
Pacific Life ranked in the top five life insurance companies in J.D. Power's U.S. Individual Life Insurance Study. This suggests that most of its customers are satisfied with its service. But even more impressive is how few complaints the company receives. The average National Association of Insurance Commissioners (NAIC) complaint ratio is 1.00. A lower score indicates fewer complaints than normal and a higher score indicates more complaints than normal. Pacific Life's ratio was among the lowest in the industry at 0.02.
Good selection of life insurance policies
Pacific Life offers a variety of policies to suit many types of people. Besides term and whole life policies, it also offers a few kinds of universal life insurance. These policies last a lifetime and are flexible and more affordable than whole life policies. Pacific Life also offers policies that include long-term care benefits for those worried about health issues as they age.
Easily customize policies with riders
Most Pacific Life policies include several optional riders. These are things like accelerated death benefit riders for those who need to access their death benefit while still alive and disability waivers for premium riders. This keeps the policy in good standing if the policyholder can't keep up with the payments because they become disabled.
What could be improved
No online quotes
Pacific Life doesn't have an online quote tool. Those interested in its policies will have to contact a Pacific Life agent to get an estimate. This will take a little more time than an online quote tool, but it also ensures that customers get an accurate price.
Limited online account management tools
Policyholders hoping to make changes to their Pacific Life insurance policy must contact the company. There is an online account where customers can view their policy terms and pay bills, but they can't make updates to the policy itself.
Whole life insurance is only available through workplace plans
Pacific Life offers whole life insurance policies through workplace plans. But there isn't an option for an individual to buy one of these policies on their own. Those interested in a permanent life insurance policy should look into universal life insurance or consider another provider.
Pricing
Pacific Life offers competitive life insurance rates to most groups. Older adults and smokers pay more, but this is typical of all life insurers. Unfortunately, Pacific Life doesn't enable its customers to get a quote online. Those interested in its policies will have to set aside some time to call the company.
Alternatives to consider
For those who want to get a quote and manage their policy online: State Farm offers competitive life insurance policies and customers can get a quote online. The company provides great customer service and online account management tools as well. But it's not licensed in all states.
For those who want whole life insurance outside a workplace plan: Mutual of Omaha offers guaranteed-issue whole life insurance plans. There are no medical exams or health questions necessary to get this coverage. But its coverage limits may not be high enough for some.
Policy options
Pacific Life offers a number of policy options in its lineup.
Term life insurance
Pacific Life offers term life insurance policies with terms ranging from 10 to 30 years. Customers must buy at least $50,000 of coverage, but there's virtually no upper ceiling on the policy limit.
Policyholders can choose how often they want to pay their premiums. They also have the option to convert the policy into permanent life insurance at any time before they turn 70. There's no extra underwriting approval necessary to make this happen.
Whole life insurance
Pacific Life's whole life insurance policies are only available to employers looking to offer this as an employee benefit. These plans offer fixed premiums and a guaranteed minimum interest rate.
Variable universal life insurance (VUL)
Pacific Life offers several variable universal life (VUL) policies that are designed to be flexible. With these accounts, the cash value component of the policy is invested in securities. The policyholder gets to choose from several investments. There are some guaranteed minimum interest options for those concerned about potentially losing money.
Indexed universal life insurance (IUL)
Indexed universal life insurance (IUL) is another type of flexible, permanent life insurance. IUL policies put the cash value in an account that tracks the performance of a popular market index without actually investing the funds. These policies have guaranteed floors to ensure the policyholder doesn't lose money if the index does poorly.
Life insurance with long-term care benefits
Pacific Life offers life insurance policies that can help policyholders pay for long-term care, should they need it. This is in addition to the death benefit that gets paid to the policyholder's heirs after they pass.
Riders/add-ons
You'll find a few riders or add-ons available with Pacific Life policies.
Accelerated death benefits rider
This rider enables the policyholder to access some of their death benefits while still living if they become terminally ill. This way, they can use the funds to help cover the costs of their medical care.
Disability waiver of premium rider
For those who have this rider, the policy remains in good standing for several months even if the policyholder is unable to pay due to disability.
Children's level-term insurance rider
This extends some life insurance coverage to the children of the policyholder, up to $10,000 per child.
Application process
There's some basic information about Pacific Life's policies on its website, but customers must call the company to get a quote or apply for a policy. A Pacific Life agent will work with prospective customers to identify how much coverage they need and which policy is the best fit for them.
Who is eligible for Pacific Life insurance?
Pacific Life doesn't publish specific eligibility information on its website. Presumably, policyholders must be at least 18 years old to buy a policy. Those interested in a Pacific Life whole life insurance plan must have access to a qualifying workplace plan.
For more information on who qualifies for a Pacific Life insurance plan, contact the company.
This life insurer is a good choice for:
Pacific Life insurance is a good option for:
Those who place a premium on customer service
Those who don't mind working with an agent to customize a policy
Those who want a flexible policy that gives them plenty of choices
But for those who prefer to manage their policy online, State Farm might be a better choice. And for those seeking whole life insurance they can buy on their own, Mutual of Omaha is worth a closer look.